Personalized Services for Your Community
A majority of services provided to your community will be handled by one or both owners of the firm. Personal attention by the owners ensures the highest level of service, prompt response to the community's needs, and the benefit of many years experience in the Condominium Management field.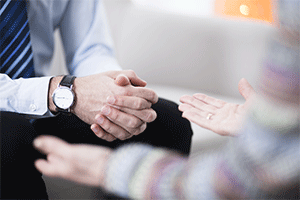 Certain administrative and customer service duties will be provided by an account representative that will be assigned specifically to your community. The account representative will be familiar with the governing documents and board policies and procedures as well as the community itself.
Administration
Our trained account representatives handle items such as general questions, copying, mailing, word processing, and more.
Maintaining community association's records.
Preparing materials for and organizing and participating in meetings of the community association, the board, and any committees.
Preparation of a periodic newsletter.
Mailings to owners.
Legal service coordination.
Risk management and insurance.
Managing the community association's employees and contractors.
Property Maintenance
Generally, maintenance is handled utilizing staff and/or contractors approved by your community's Board. Through the years, we have worked with numerous maintenance service professionals, including licensed arborists, landscapers, snow removal firms, electricians, roofers, painters, plumbers, and more.
We also offer the services of skilled maintenance staff for non-contracted "odd jobs" at a competitive hourly
Inspecting the property.
Arranging for maintenance, repairs and replacement.
Responding to emergencies.
Bidding and contracting for services.
Maintenance request assignment and follow-up.
General Management
Preparation of an annual budget.
Long range planning to maintain, enhance and preserve the community.
Attendance at meetings.
Accurate minutes of meetings.
Dispute resolution/rules enforcement..
Achievement of all Board approved goals.
General Bookkeeping
Depositing association funds and developing effective assessment collection and accounts payable procedures.
Maintenance of the community association's fiscal records in accordance with recognized and acceptable procedures.
Maintaining owner account history
Preparation of regularly scheduled financial statements and reports.
Next Steps...
Interested in knowing more about Classic Management's property management services?